After Franz Mayer & Company, portraits in the style of the great Bavarian glass studios
My job is to design and paint stained glass windows for Beyer Studio in Philadelphia. Quite often we are asked to create windows in the style of stained glass Church windows produced in Bavaria in the late 18th century. Franze Mayer & Co., F.X. Zettler, and Tyrolean Stained glass were the dominant producers of stained glass from 1900 till the second world war.
As a way to experiment with different painting techniques I've produced a number of small portraits and other images in strained glass. Some of the portraits are of friends and co-workers, and some are standardized images that were by the traded and copied among the many stained glass studios active at the time.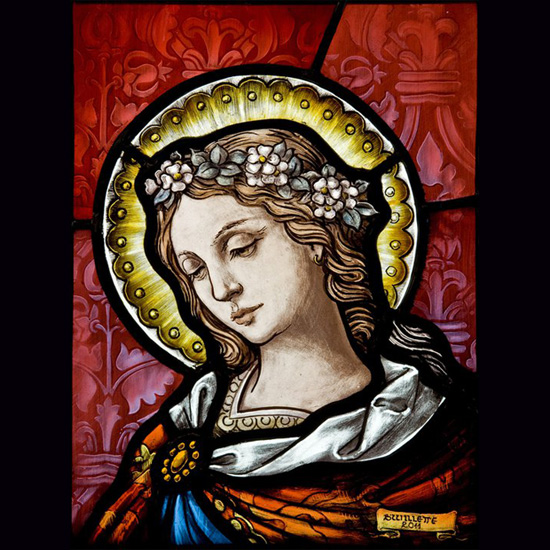 The stained glass windows are of traditional construction, kiln fired paint on colored pieces of glass, held together by a matrix of lead came. All of the windows are designed to hang in front of a typical size double hung sash.
On display as well are oil paintings and wood block prints.